In this developing country, various courses are available, which show tremendous growth in every sector. New technologies, inventions, and architectur
In this developing country, various courses are available, which show tremendous growth in every sector. New technologies, inventions, and architecture have been introduced in India and have made a significant impact in generating employment. The Internet has given students in India an opportunity to work worldwide. Covid – 19 has brought a vast shift to the education system, and Jobs shifted to the online mode, making working even more manageable. All the students crave the highest paying jobs to enjoy the comfort and incredible experiences in their life, so let's look at some of the jobs that are the highest paying jobs in India.
Medical Professionals (Doctors & Surgeons)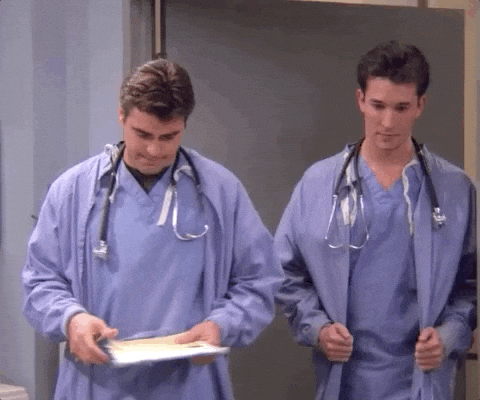 Medical Professionals are highly respected and well paid in India. To become so, one needs to pursue science (Physics, Chemistry, Biology) after the 10th. After successfully passing 12th, students appear for NEET UG Examinations. After they secure their seats at the All India Institute of medical science(AIIMS), students must complete their MBBS degree, one of the prominent degrees. Its duration is five years, including the necessary Internships offered by the colleges. After achieving an MBBS degree, students appear in the  NEET PG examination. After that, the PG degree holders will proceed toward the MS degree, and after completing the MS degree, students become professional surgeons. List of some famous colleges (Private and Government) to pursue this degree from :
The Average Annual Salary package for a Surgeon is 10.8 lakhs INR. 
Data Scientist 
Data science is a field that uses scientific methods, processes, algorithms, and systems to extract knowledge. Data science is related to machine learning and data mining. To learn Data science after the 12th, students must apply for Data science courses. BTech, BSc, and MTech degrees in data science, artificial intelligence, and machine learning. Data science can also be learned through online courses; it is a freelancing skill. 
Some popular colleges to become a Data Science Specialist are as follows:
The average annual salary package for a Data Scientist is 10.5 Lakhs INR, and it would increase with time and experience.
 Investment Banker 
An investment banker is responsible for combining financial services like Industry expertise, Analytical power, and communication skills to support clients or institutions in activities like capital raising, mergers, and acquisitions. It is one of the most demanding professions in India. To become a Professional Investment Banker, students must complete 10+2 from the commerce stream by studying mathematics, accountancy, economics, business, and computer technology. After that, students need to appear in various competitive exams like 
Common Entrance Test (CET)

State Eligibility Test (SET)

Delhi University Joint Admission Test (DU JAT)

Christ University Entrance Test (CUET) 
After that, students need to earn bachelor's degrees like B.com and B.A. After a degree in Finance and BBA postgraduates, students need to obtain an MBA. They can also opt for a Master of Science (M.S.) in Finance. After achieving a Ph.D. in Banking and Finance, they need to clear the examinations like UGC NET and the CSIR UGC NET. Get a Certification and then Apply for an internship. After completing the internship, students will get placed directly or apply for the job elsewhere. Some famous colleges to become an investment banker:
The average annual salary package is 4.8 Lakhs INR, which vastly increases with time and experience.
 Merchant Navy Officer
The Merchant Navy is to transport goods all over the world using ships. To become a merchant Navy officer, the aspirant needs to pass the 12th grade by pursuing a science stream, including Physics, Mathematics, and Chemistry. After the 12th, the candidate needs to apply for IMU-CET exams to be a graduate in BSc in Nautical Science, a Diploma in Nautical science, or a B.Tech in Marine Engineering. After that, an interview is scheduled for the candidates. Passing the Interview takes the candidates toward the medical examinations. Candidates need to be medically fit and have good eyesight. After successfully passing the medical examinations, the candidates are eligible for pre-sailing training.
Here are some colleges for Merchant Navy:
The Average Annual Salary for a Merchant Navy officer salary is 3.2 Lakhs INR, it gradually increases with time and post.
Software Architecture 
The Software Architectures are responsible for making high-level designs and technical frame standards. It includes studying Tools and Software Coding. They require profound specialized software and coding language skills to carry out their work. To become a Software Architect, students can take computer science subjects, and after the 12th, they should complete their bachelor's and master's degrees in Computer Science. There are various certified courses such as ISAQB Software Architecture, CITA-P, Axelos, and so on…..
There are U.G. and P.G. level examinations held for this course
U.G. Level Entrance Exams: EAMCET, JEE Mains, JEE Advanced, VITEEE, SRMJEEE, BITSAT, MHTCET, and P.G. Level Entrance Exams: GATE
Here are some Top colleges for Software Architect in INDIA: 
The Average Annual Salary package for a Software Architect is 25.4 Lakhs INR.
The salary mentioned above is the average in India; it ranges from one's College Qualification to Experience. 
EduAspirant wishes you all best of luck in future endeavors.