An ode to college friendships, romances, contests, fights & innumerable memories, the movie 'Chhichhore' is a riot of emotions that takes us for a
An ode to college friendships, romances, contests, fights & innumerable memories, the movie 'Chhichhore' is a riot of emotions that takes us for a nostalgic ride. The film revolves around the life of seven friends who reunite after many years at an emotional time. A National Award winner for the best Hindi Film, the movie conveys an important message through an engaging narrative.
 The movie is a must-watch for engineering aspirants who prepare for several competitive exams & the parents too, as it portrays what both generations go through. A masterpiece by director Nitesh Tiwari, Chhichhore is power-packed with content and stays with us for a very long time. Brilliant writing packed with comic punches & meaningful dialogues makes Chhichhore a continuing winner. One such dialogue that stayed in our hearts was-
"Tumhara result decide nahi karta hai ki tum loser ho ki nahi. Tumhari koshish decide karti hai!"
Besides being a cleverly written dialogue, it also teaches an important life lesson not just for students but every individual that our efforts mean more than the result.
If you have watched the movie, we are sure you missed a very significant fact from the emotional yet funny film. What's that? Keep reading and we'll tell you.
With an aspiring boy being scared by his entrance examination marks, the story began with a traumatic setting, but ended on a positive note with a very inspiring message.
The movie helped us learn many things about friendship and college life. Each scene was filled with strong emotions and depicted the little joys we rather miss in life. But, one fact which most eyes missed is from the last scene.
The time of revelation is here!
In the movie's final scene, Raghav, the teenage son of Anirudh and Maya, decided to join another institute that gave him wings to fly high. Do you know that this institute was none other than Symbiosis, Lavale Campus, Pune? But why have we picked this particular scene from the movie? 
Being one of the favourite shooting destinations for movie giants like Dangal, Bodyguard, Mujhse Fraandship Karogey & many Ad films, Symbiosis Lavale campus is the epitome of vibrancy with its state-of-the-art infrastructure. The larger than life college, beautifully designed canteens, modern campus and diverse culture make Symbiosis institutes one of the most sought-after options for UG & PG programmes.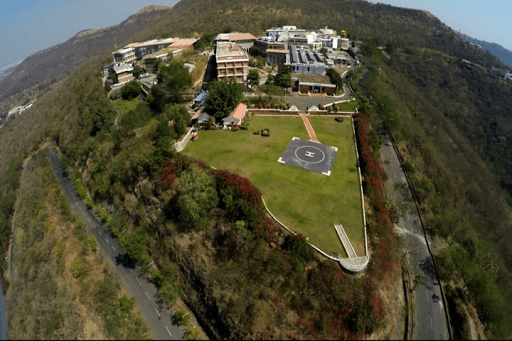 A brainchild of Padma Shri & Padma Bhushan awardee, Dr S B Mujumdar, Symbiosis International University, with its 51-year legacy, is a dream destination for many students across the world. With over 19 campuses across 6 cities & multiple programmes across several domains (including law, engineering, design, management & more), SIU has students who hail from all states of India and more than 85 different countries. Can you imagine the cultural diversity of this university?
Wowing the viewers with scenic campus shots, jubilant student lives & college memories, Symbiosis has surely made a place in the hearts of students as one of the most happening colleges in India.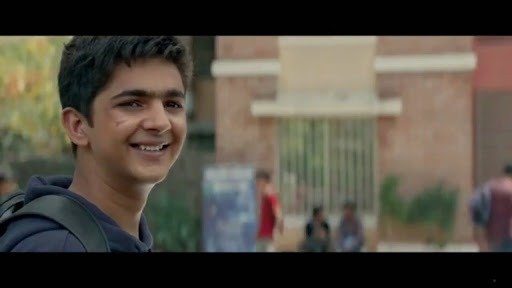 During such unprecedented times, it really matters which college you join for your higher studies. So you should concentrate on your studies and prepare for your competitive exams. But the most important thing is never giving up and choosing an institute that believes in you & your dreams. And we definitely think Symbiosis institutes can be on your 'dream colleges' list. Also, the registration for SET 2021 (Symbiosis Entrance Exam for UG programmes) is ongoing, so you may consider it as one of your promising options (www.set-test.org). The way Symbiosis was the key of hopes for Raghav; it can be the same for you too!