Technology has been developed largely over the past few years. India is among one of those nations who are adopting technology very fast. India now ha
Technology has been developed largely over the past few years. India is among one of those nations who are adopting technology very fast. India now has many smartphone users and because of the
 low cost of mobile data, many numbers of people, today use the internet. And with it, one more thing, that is attracting everyone's attention is the growth of online education in India.

The youth of today use the internet for shopping, communicating with people via the social media platform, for playing games. But with it, one more thing is coming in front of us that online education too, has secured its place in the internet world.
Now to know if it is leading or misleading us in the right direction, we have to understand what it is.
What is online education?

It is different from the traditional education system where the whole education system takes place over the internet. There are a variety of courses in some cases there are certificates too. There are mainly demonstrations of the theories, and here the teaching process is done by video presentations. According to research done in 2016, the online education sector in India was valued $247 million and experts are expecting that it will grow to $1.96 Billion, by the year 2021 and also in case of users it is going to grow by nearly 8 million and reach to 9.6 million in 2021 as compared to it was in 2016 which is 1.6 million.
There are many online education partners available in India right now and among those, the top online education partners include BYJU's, Dexler Education, Educomp Solutions, IGNOU, NIIT, Edukart, Simplilearn, Zeus Learning, Meritnation, Excelsoft, etc. Benefits of online education?
Online education has many benefits like, Easily Accessible: Online training is done through internet platforms which are accessible anytime and from anywhere by using an internet connection. So, the user has the authority to use it, and the user can learn at his own pace. Cost-Effective: Online education is much cost-effective as compared to physical education, and it is easily affordable by every class of society. And it is one of the main reasons people today go for online learning.
Recognition of Degrees: These days online education is accepted by many companies if they are approved by Distance Education Council of India.
Disadvantages of online education?
No Practical Exposure: The courses which need practical exposure cannot be done online as online education is consist of theoretical training only.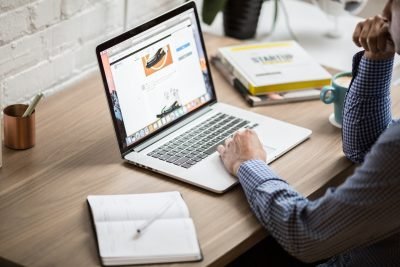 Chance of getting cheated is high: There are many fake websites by which the candidates can be cheated easily.
Chances of Getting Distracted is High: Face to face teaching method requires active participation and concentration, but in the case of online education, the students can be distracted easily.
What is Eduaspirant's suggestion about online education?
There may be some disadvantages, but in comparison to the advantages, the disadvantages do not have a strong point to avoid online education. Online education has many benefits besides the stated ones, so by doing proper research, one can find a good online education partner with effective prices easily. So, as for online education, if you pursue it through the right partner and practice what you learn, online education can really be beneficial for you.